Visual Arts Exhibition at UWC Dilijan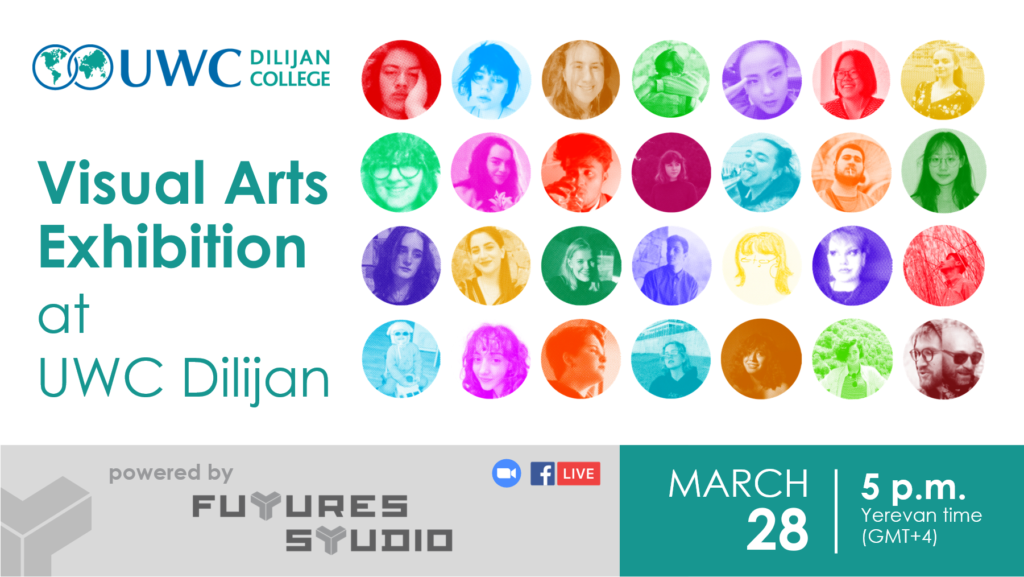 Discussion date and time

March 28, 2021
17:00 Yerevan time
16:00 Moscow time
14:00 London time
9:00 New York time
UWC Dilijan is excited to invite you to join the online opening of the Visual Arts Exhibition titled Fauhaus: a Retrospective featuring 27 artists from all over the world (Armenia, Syria/Turkey, Estonia, The UK, Vietnam, Italy, Russia, Brazil, China, Nepal, Argentina, Peru, Colombia, Norway, Georgia, Mexico, Ukraine). The opening will be livestreamed on March 28, 17:00 AMT.
The COVID-19 pandemic and the war in Artsakh has greatly affected all in the UWCD community and has put many things in perspective, raising acute questions for students about the meaning of life, family, society, history, nature, cultural heritage and art. This exhibition provides an opportunity to see their genuine attempt to find some of the answers, but also puts it back on the audience to come away reflecting on these important issues.
The artists had set themselves a difficult task — to retain their vivid and wild individualities inspired by les Fauves (a group of early 20th-century modern artists) while maintaining a meticulous approach to the technical skill and craftsmanship, much like The Bauhaus group (an influential German art school). The result is what makes this collection of art pieces.
Language: English
Date and time: March 28, 2021 at 17:00 Yerevan time, 16:00 Moscow time, 14:00 London time, 9:00 New York time.
Participation is free. You can join the live tour by Zoom link or by live streaming on Facebook.