UWC Dilijan Virtual Open Days. Impact of UWCD: meet our alumni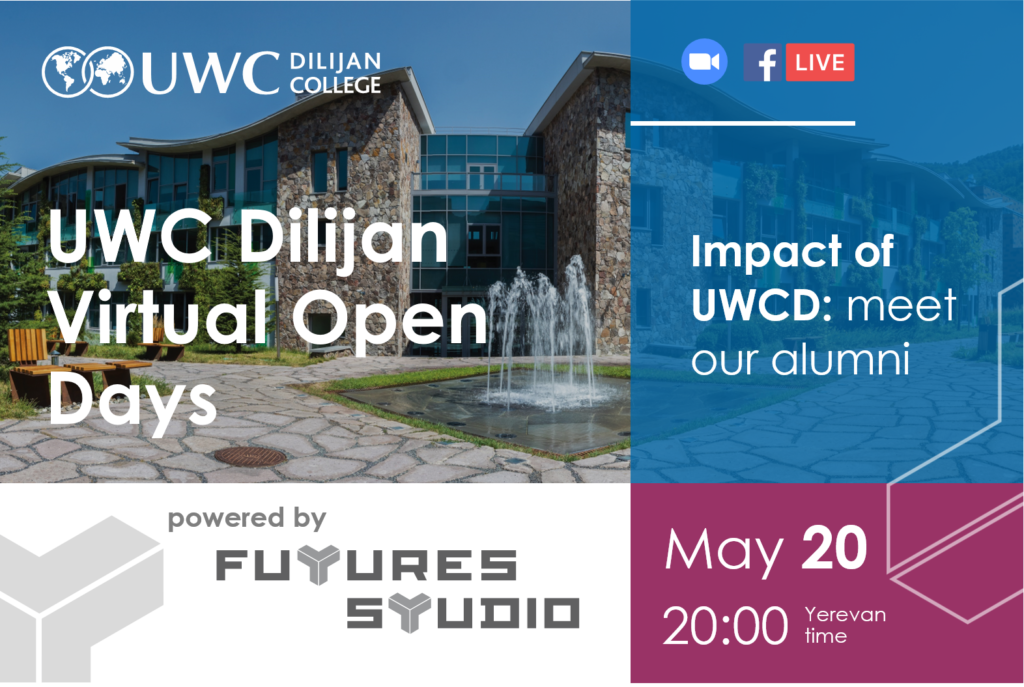 Discussion date and time

Session 4 - May 20
20:00 AMT
12:00 NYT
9:00 LAT
UWC Dilijan is happy to invite you to a series of Virtual Open Days!
Although this year we can't walk you through our beautiful campus and show you around in Dilijan, we've prepared an exciting online programme. You will meet our teachers, students and alumni from all over the world! Don't miss the chance to ask your questions and learn about the college life of students from 80 different nationalities.
"Impact of UWCD: meet our alumni"
Language: English
Register here for the Georgian session on May 20 at 12:00 p. m. AMT.
What is so special about UWCD experience and how does it impact and form you? Do the skills acquired at UWCD make you more prepared for university life? Ask our alumni!
Meet the Head of College
Teaching and learning at UWCD: inside the classroom and beyond
Residential life at UWCD: experience and memories
Impact of UWCD
Q&A session
The participation is free. You can join the virtual open day by Zoom link (please register below) or by live streaming on Facebook.