UWC Dilijan and The New School (Moscow): Approaches to Art Education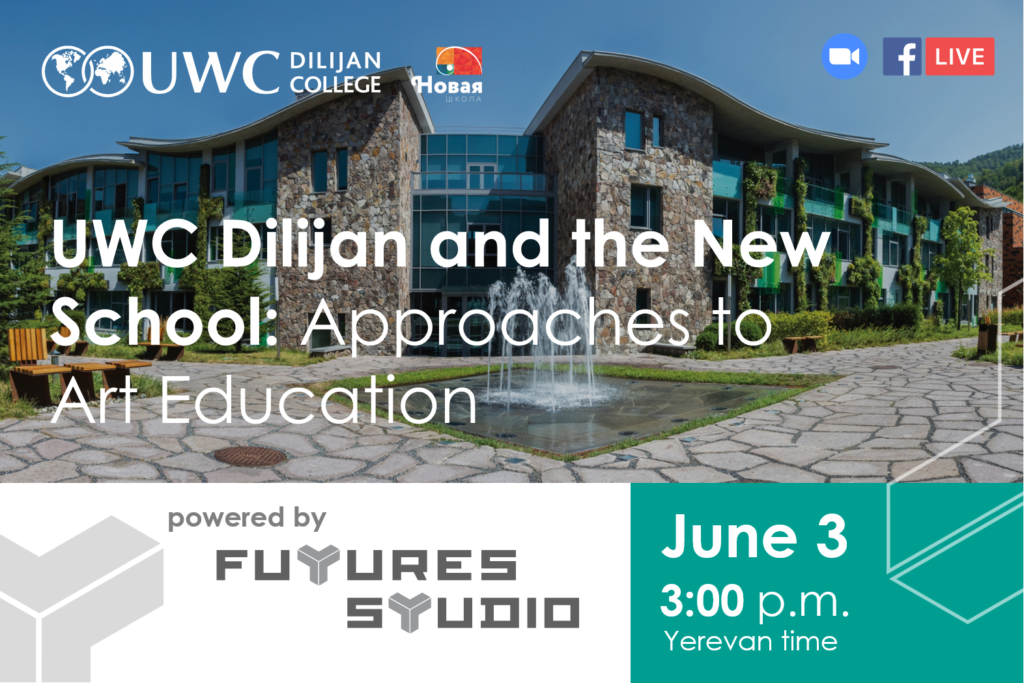 Discussion date and time

June 3
14:00 MST
15:00 AMT
How does the system of highschool art education at UWC Dilijan differ from that in the New School in Moscow? What approaches to teaching visual arts, design, architecture are used in Russia and how are they different from the ones in the IB schools? In the webinar "UWC Dilijan and the New School: Approaches to Art Education", representatives of the two schools will talk about the main components of the art course, assessment criteria, resources and admission to art universities. This webinar is about the similarities and differences between the two concepts and about the meaning of the dialogue in creative education.
In the programme:
– Visual Arts Course at UWCD
– Life after UWCD
– Virtual tour
– Concept
The participation is free. You can join the webinar by Zoom link (please register below) or by live streaming on Facebook.