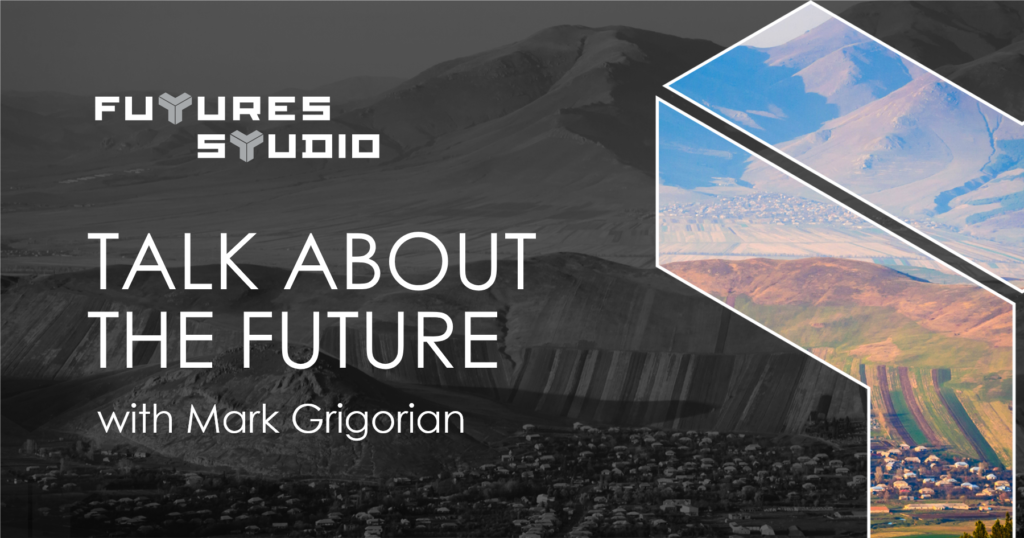 Futures Studio launches a series of interviews with leading experts dedicated to the future of Armenia and Armenians. Every week we will raise and discuss issues related to the image of the future of Armenia, Artsakh and Armenians around the world.
The series will be moderated by renowned Armenian and British journalist and writer Mark Grigorian, who has worked for the BBC in London for many years.
After the lost war, the society needs to begin discussions and debates to assess the war, to understand how it was unleashed, and to realize the need for changes necessary for the Armenian society in the new – already post-war – realities.
Along with the Covid-19 pandemic, Armenia in September was embroiled in a war unleashed by Azerbaijan and Turkey. Today, Armenia and Artsakh are forced to fight for their survival and existence.
Today, the pain of loss is severe, but we must move forward, not be afraid to pose challenging questions and seek meaningful answers to them.
We hope that the topics that we plan to discuss during the interview will become the subject of discussions in Armenia, Artsakh and the Diaspora.
We want to believe that the results of our discussions will form the country's development strategy for the next 20 years.