Covid-19 Diaries: Humanitarians on the Frontline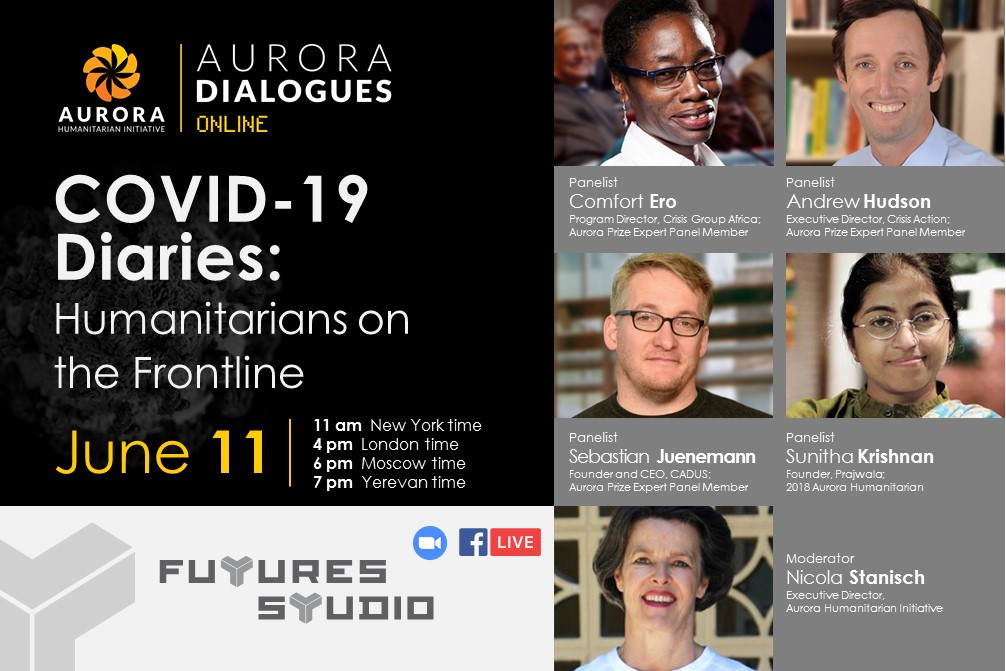 Discussion date and time

June 11
7:00 p.m. Yerevan time (GMT+4)
6:00 p.m. Moscow time (GMT+3)
4:00 p.m. London time (GMT+1)
11:00 a.m. New York time (EDT)
We invite you to participate in the webinar entitled "Covid-19 Diaries: Humanitarians on the frontline" which will be held on June 11, 2020.
The webinar will focus on how humanitarians operate in current situation, what obstacles they and their organizations are facing and where they find the strength to continue to do what they do and show the world that ordinary people can make a huge difference.
Discussion language: English. Simultaneous interpretation to Armenian and Russian will be provided.
The participation is free. You can join the online webinar by Zoom link (please register below) or by live streaming on Facebook.
You are welcome to send your questions to the speakers before the discussion to FuturesStudio@rvvzfoundation.org.