COVID-19: Defying Universal Fear. The Red Zone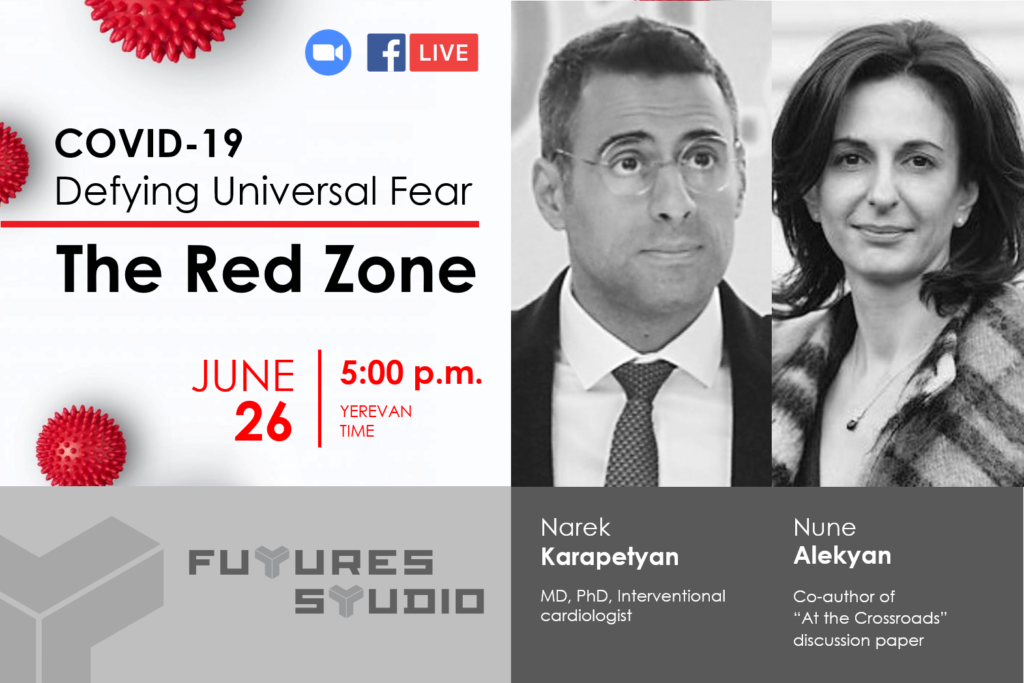 Discussion date and time

June 26, 5 p.m.
Yerevan time (GMT+4)
As a clinician working in the epicenter of the COVID-19 pandemic, Dr. Karapetyan wrote the manuscript – "The Red Zone", where he shared the true story, he is living these days. They will hold an honest dialogue about days and nights in the Red Zone during the pandemic COVID-19.
The discussion will be held in Russian. The participation is free. You can join the online webinar by Zoom link (please register below) or by live streaming on Facebook.
Please send your questions prior the discussion to discussion@futures-studio.org or ask them online during the webinar.